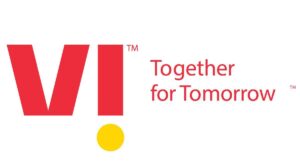 Mumbai, 01st December 2022: Leading telecom brand,Vi,has brought an exclusive opportunity for Vi customers to reach the coveted Hotseatof Sony Entertainment Television's prestigious, 'knowledge-based' gameshow, 'KaunBanega Crorepati– Season 14' (KBC 14).
Throughout the Golden Week on this season of KaunBanega Crorepati, 10 Vi customers who participated in the gameshow by answering the Question onthe Vi app,will reach theHotseatof the show hosted by the legendary actor, MrAmitabh Bachchan. The special show featuring Vi users will be telecast between 28th November to 2nd December 2022 on Sony TV HD and Sony Liv.
KaunBanega Crorepatiis the longest-running game show on Indian television and Vi is one of the sponsors for this season, through which it has done exclusive integration in the gameshow, allowing its users exclusive benefits.
The questions for KBC Golden Week is only available on the Vi App and can only be answered by Vi users.
The Brand Vi integration on KaunBanega Crorepati – Season 14 has helped the participants to connect on a Video Call with a Friend using Vi's Fastest 4G network.