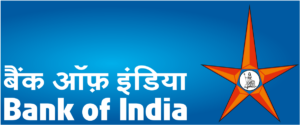 Mumbai April 12th, 2023: Bank of India, a leading nationalized bank, has taken a significant step towards enhancing its security measures by launching a web-based Security MIS (Management Information System) application. This pioneering move establishes Bank of India as one of the first banks in the country to have a dedicated digital application for its Security Department.
The application was officially launched by Bank of India's Executive Director, Shri Subrat Kumar, in the presence of the Chief Security Officer, Capt Akhilesh Kumar, his team and team of IT Officers who have contributed in the development of the software. The launch event took place at the Bank of India Head Office at BKC, Mumbai and it was attended by Dy. Zonal Managers and Security officers of all Zones through WebEx.
The newly developed Security MIS application is a state-of-the-art solution that enables the bank's security team to efficiently manage and monitor security-related data analysis, security preparedness and incidents in a seamless manner. The application provides real-time access to critical security information, allowing the bank to proactively identify and address potential security threats.
With the launch of this web-based application, Bank of India has taken a significant stride towards strengthening its security measures and leveraging the power of technology to enhance the effectiveness of its security operations. The bank's leadership believes that this digital solution will significantly contribute to improving the security posture of the bank and safeguarding the interests of its customers and stakeholders.
Speaking at the launch event, Shri Subrat Kumar, Executive Director of Bank of India, highlighted the bank's commitment to embracing digital solutions to enhance its operations and improve customer service. He commended the efforts of the Security Department in developing this cutting-edge application and expressed confidence that it would provide a robust platform for effective and efficient security management.
Capt Akhilesh Kumar, Chief Security Officer of Bank of India, expressed his gratitude to the bank's leadership for their unwavering support in implementing this digital solution. He also acknowledged the hard work and dedication of his team and team from IT department in developing the Security MIS application, which he believes will serve as a powerful tool in ensuring the safety and security of the bank's assets, employees, and customers.