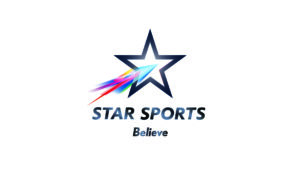 Two very interesting encounters await fans on Super Sunday in TATA IPL 2023 where in the evening game Gujarat Titans will lock horns with a dominant Rajasthan Royals at Narendra Modi Stadium in Ahmedabad.
The second match of the doubleheader on Sunday will be a repeat of the TATA IPL 2022 Final where Hardik Pandya's Titans came out victorious in the grand finale. Sanju Samson's Royals will be looking to settle the score this time around and add another chapter to their rivalry.
Former India cricketer Yusuf Pathan is mighty impressed with Rajasthan Royals' captain Sanju Samson and claimed the India cricketer is leading the team well.
Speaking on Star Sports' Cricket Live, Yusuf Pathan said, "Rajasthan Royals are looking a very strong team in TATA IPL 2023. This team is playing excellent cricket this season as well. Their batting looks very strong. They have quality bowlers. Sanju Samson is leading the team like a great captain."
However, Gujarat Titans – who lost their previous home game against KKR – will be raring to return to the winning ways at home. The Hardik Pandya-led side eked out a narrow win against Punjab in their last game and the captain will be aiming for an encore against Rajasthan.
Former India cricketer Mohammed Kaif thinks Titans' defeat against KKR wouldn't be in skipper Hardik Pandya's mind as this team always looks to feed off each other's positivity.
Speaking on Star Sports' Cricket Live, Md Kaif said, "Hardik Pandya is a captain who keeps looking forward, he doesn't dwell on the past much. They lost the match and got over it. Now, they're ready for a new match. This team is very positive. This team looks to maintain its momentum because when you are playing to defend the title, you need that momentum."