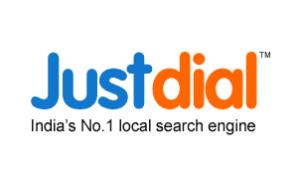 Jaipur, renowned for its rich culture, heritage, magnificent art, textiles, forts, and palaces, is currently undergoing rapid economic growth. Its proximity to the capital city of Delhi is one of the factors attracting people to relocate here for work opportunities. Often referred to as the Pink City, Jaipur is also one of India's fastest-growing megacities. As per the official Jaipur district website, Jaipur stands at 31st position among the 50 Global Outsourcing cities. The district has a huge economic potential, owing to its rich mineral wealth, small scale industries and manufacturing units.
In an evolving business environment in the city, where digital marketing has emerged as the dominant marketing medium, it is imperative for organizations to embrace the power of online tools. As digital technologies continue to transform the way people live and work in Jaipur, the adoption of digital marketing strategies has become crucial for businesses to thrive in this dynamic environment.
One such business owner from Jaipur's neighbouring city of Kota, Prince, the proprietor of Prince Dance Institute Kota, recalls his early decision to leverage Justdial's free listing offer to expand his business. Within a month, his business could convert around 15% of the leads generated from the platform into regular, loyal customers who still attend his studio classes. Mr. Prince highly recommends Justdial, emphasizing the significant benefits it has brought to his business and urging others to reap the benefits as well.
Another testimony to this comes from Mr Vikram, proprietor of Vijay Sales Corporation who says "Justdial helps my business reach a wider customer base, preventing potential losses that could occur from neglecting the online realm". He has been employing Justdial's services since 2014. He also praises the positive and valuable lead generation model of the platform, which has encouraged him to continue using Justdial. Vikram understands the importance of an online presence and believes that Justdial is amongst the best tools available for a business to achieve its marketing goals in the online world.
Digital marketing landscape is constantly evolving, with new trends, algorithms, and strategies emerging regularly. One of the biggest challenges in adoption of online platforms is lack of awareness and trust in this new medium. Marketing companies play a crucial role in bridging this gap by educating SMEs, creating online profiles, choosing right set of keywords, and keeping businesses informed about the latest trends in the industry. A testimony to this is Abhijeet's experience with Justdial. Abhijeet, from Notebook Education Kota, appreciates the support provided by Justdial in helping his business develop a tailored digital marketing strategy that aligned with its objectives. While highly rating the efficiency of the Justdial sales executives, Abhijeet also talked about how the sales team provides guidance to increase business through the platform.
The digital revolution has ushered in a new era of marketing in Jaipur. From small local businesses to large enterprises, embracing digital marketing strategies has become essential for sustained growth and success. The journey towards digital transformation is ongoing, and it is an exciting time for businesses in the city to explore the endless possibilities that this extremely marketing medium has to offer.